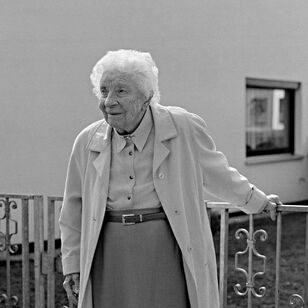 Thea Breckerbaum (neé von Lossberg) (6 October 1902 - 25 November 2012) was a pending German supercentenarian who was one of the oldest living people in Germany.
Biography
Thea Breckerbaum was born to a noble family von Lossberg (German: von Loßberg) in Provinz Posen, Germany (now Greater Poland Voivodeship, Poland), on 6 October 1902. Reportedly, when she was a young girl, her teacher announced that World War I had broken out, causing the other pupils to tease her because her father, a military officer, would be first to the front. The little girl came home the same day to watch her father, "my whole love," ride away on a horse. She never saw him again. Following the borders' change after the war, she moved to Kassel, Hesse, Germany, where she spent the rest of her life. She was married and had at least one child, a daughter Marie-Elisa (married Welp).
In her centenarian years, she was pictured in "Facing a century: 100 German portraits". She died on 25 November 2012 at the age of 110 years, 50 days.
References
Gallery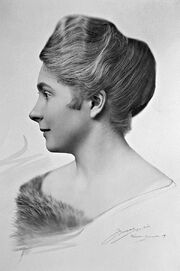 Community content is available under
CC-BY-SA
unless otherwise noted.