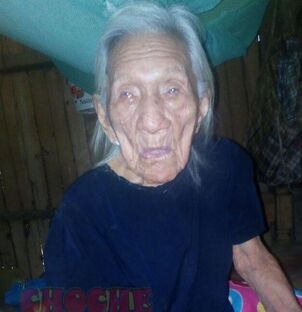 Otilia del Aguila Ahuanary (born 27 November 1906?) is a Peruvian supercentenarian whose age is currently unvalidated by Gerontology Research Group (GRG).
If her age is true, she could be oldest living person in Peru.
Biography
Otilia claims to be born in Requena, Loreto, Peru on 27 November 1906. She lived in farmhouse and spend her childhood in a small wooden room.
She had 9 children (1 deceased). In November 2017, she had more than 80 grandchildren and great-grandchildren who do not even know or remember her.
Del Aguila Ahuanary was last reported alive at the age of 111 in 2017.
References
Community content is available under
CC-BY-SA
unless otherwise noted.