Martha Hester Sehao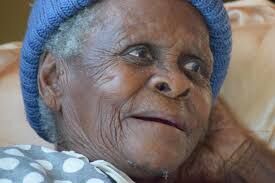 Longevity claimant
Martha Hester Sehao (born 9 January 1897?) is a South african longevity claimant. If her age were true, she would be the oldest known person ever.
Biography
Martha Hester Sehao was born in South Africa on the claimed date of 9 January 1897. If her claimed age were true she would be the oldest living person in the world, the oldest person ever, and the last surviving person born in the 1800s and the 19th century. Neither GRG nor GWR have been able to verify her age since she has no documents to prove her age. Sehao currently lives in South Africa at the claimed age of 124 years, 17 days.
References
Community content is available under
CC-BY-SA
unless otherwise noted.