Mahashta Murasi (born 6 January 1835?) is a longevity myth claiming to be the world's oldest man and world's oldest person ever. Murasi claimed to be 179 years old in 2014.[1][2]
Biography
Mahashta Murasi claimed that he was born on 6 January 1835 in Bangalore during the unofficial reign of the British East India Company. He moved to Varanasi in 1903, learned Schuster and worked in this profession. In 1957, he started claiming a pension at the claimed age of 122 years. He has not seen a doctor since 1971 and he ended up outliving his great-great-grandson. He believes that "death has forgotten him" and "for a long time had no hope of eventually dying." He believes he is "immortal". His secret for a long life is to "leave everything to chance". His children, grandchildren and great-grandchildren have been dead for years, the great-great-grandchildren of old age, his great-great-great-grandchildren are about to retire and he has survived seven generations.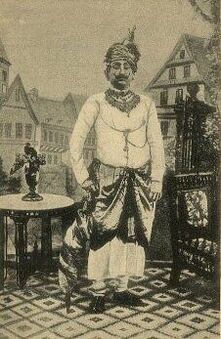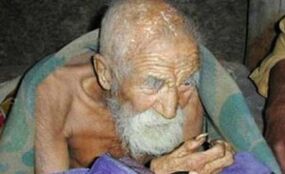 References
Community content is available under
CC-BY-SA
unless otherwise noted.