Lucie Pere-Pucheu


Birth:
13 August 1893
Nouvelle-Aquitaine, France
Death:
6 April 2006
Nouvelle-Aquitaine, France
Age:
112 years, 236 days
Country:
FRA
Validated
Anne Leonie (Lucie) Pere-Pucheu nee Dondats (13 August 1893 – 6 April 2006) was a validated French supercentenarian whose age is validated by the Gerontology Research Group (GRG). She was one of the oldest person ever from France but almost 10 years younger than Jeanne Calment, the oldest validated person ever.
Biography
Lucie was born in Nouvelle-Aquitaine, France on 13 August 1893. Lucie died in Nouvelle-Aquitaine, France on 6 April 2006 at age 112 years, 236 days. Her sister, Therese Dondats (18 October 1886 – 22 August 1991) lived to 104.
References
Gallery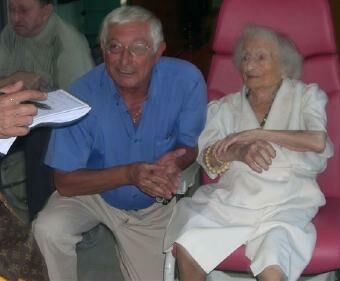 Community content is available under
CC-BY-SA
unless otherwise noted.