John Gray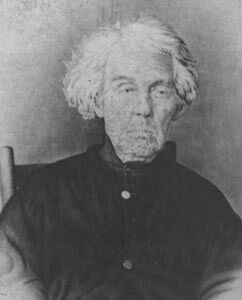 John Gray at the age of 100
Centenarian
John Gray (6 January 1764-29 March 1868) was an American centenarian who at the time of his death was the last surviving Ohio veteran of the American Revolution.
Biography
John Gray was born at Mount Vernon, the home of George Washington on 6 January 1764. He enlisted in the army at the age of 16 and was present at the battle of Yorktown. After the war ended he moved to Ohio where he lived for the rest of his life. He had at least 3 children (however some of them have not be identified).
Death and Burial
John Gray died on 29 March 1868 at the age of 104. He was given a full united states veteran burial and funeral.
Source
Community content is available under
CC-BY-SA
unless otherwise noted.