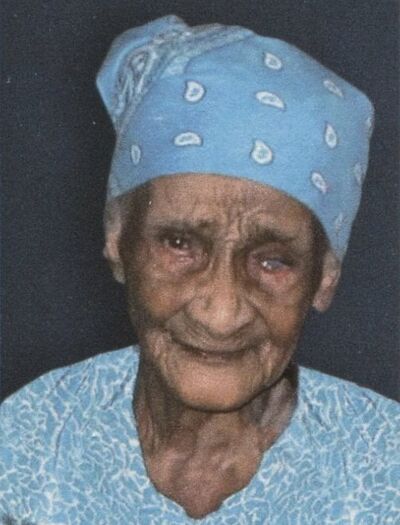 Emily Clarke (17 November 1902 - 1 June 2013) was a supercentenarian from Barbados who is currently unvalidated by the Gerontology Research Group.
Biography
Emily Clarke was born Emily McClean in Foster Hall, St John, Barbados, on 17 November 1902. She moved to Carrington Village and then to Grazettes in St Michael. She spent some time in England with her daughter Aubrey, before moving to the United States with another daughter Joyce. Clarke worked as a maid and was a member at the Bank Hall Church of the Nazarene. Clarke had four children: Aubrey Clarke, Rita Neblett, Enid Clarke and Joyce King. She was a resident of the Gordon Cummins District Hospital since July 2009.
Emily Clarke died in Barbados on 1 June 2013 at the age of 110 years, 257 days. She was briefly the oldest living person in Barbados after the death of 113-year old James Sisnett on 23 May 2013.
References
https://www.facebook.com/BeautifulBarbados/photos/a.489062457804994/594309510613621/?type=1&theater
http://www.nationnews.com/nationnews/news/38755/emily-108-woman-barbados
Community content is available under
CC-BY-SA
unless otherwise noted.