Elizabeth Maloka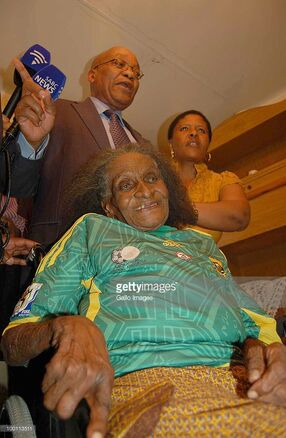 Elizabeth in May 2010, with South African president, Jacob Zuma.
Unvalidated
Gogo Elizabeth Maloka (née Thedingway; 1 January 1901?/1902? - 13 January 2014) was a South African supercentenarian claimant.
Elizabeth claimed to have been born on 1 January 1901/1902. She was visited by South African president Jacob Zuma in May 2010.
Skeptics note that a claimed birthdate of 1 January is often an example of "age heaping", or a rounded age.
References
Community content is available under
CC-BY-SA
unless otherwise noted.