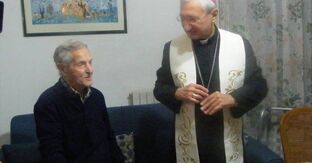 Arturo Cappuccio​ (17 October 1908 – 22 January 2018) was an Italian centenarian. At the time of his death, he was the joint third-oldest living man in Italy along with Luigi Tomasi, who was born on the same day.
Biography
Cappuccio was born in Taranto, Apulia, where he lived until his death on 22 January 2018. He had three daughters: Rosa Maria, Silvana and Luigia.
On 17 October 2017, he celebrated his 109th birthday with all his daughters, his grandchild Toni and the Archbishop.
References