Arno Wagner


Birth:
4 June 1894
Saxony, Germany
Death:
22 December 2004
Saxony, Germany
Age:
110 years, 201 days
Country:
GER
Validated
Arno Wagner (4 June 1894 – 22 December 2004) was a validated German supercentenarian.
Biography
Arno Wagner was born in Saxony, Germany, on 4 June 1894. After working as a railway manager and accountant at LPG (Landwirtschaftliche Produktionsgenossenschaft - agricultural production cooperative), he retired at the age of 95. That was also the time he gave up his favourite hobby: driving a moped.
Wagner passed away on 22 December 2004, aged 110 years, 201 days. His case is validated by the Gerontology Research Group. Mr. Wagner was the second-oldest living man in Germany behind Hermann Dornemann.
Reference
Gallery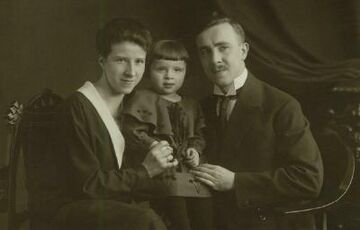 Community content is available under
CC-BY-SA
unless otherwise noted.